A little info about me:
I have a BA in English, minor in film. I started my professional career working in journalism, then PR. I started a biz in 2000 doing publicity, graphic design and editing for authors. That was fun, but crazy. Then I had my kids and couldn't keep up with that business.
About three years ago, I made my first dress when I was looking for a Halloween costume. I thought it would be cool to make a Corpse Bride dress. It was so fun to make, I decided to make two of them and sell one on Ebay. It sold at much more than I expected and I got a lot of requests for more. I spent that whole year gathering supplies and making more dresses to sell the following Halloween. Every one sold and I had so much fun, I decided to make it into a full-time business.
I got my own studio this year and do this as a full-time career now. My dresses have sold as costumes, wedding gowns, prom dresses and even as costumes for a ballet. I love what I do and spend a lot of time at my studio with my two little ones.
You can find me at:
deconstructress.etsy.com
deconstructressdesigns.com
myspace.com/deconstructress
deconstructress.blogspot.com
Here are some of my favorite items:
The Starry Night Fairy Gown
The Corpse Bride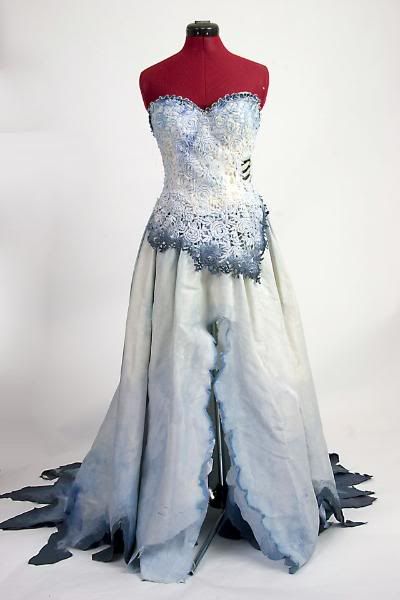 The Absinthe Fairy Gown