I do a little bit of custom plus size clothing, but there are some definite experts out there!! I'm featuring Platipuses, but be sure to check out the other cool sellers listed below her feature. I know it's hard to find GOOD DiY Plus Sizes, so please check them out, and feel free to share the love!
**********************************************************************************
"Hey hey hey! I am Plats from Platipuses DIY. A lot of people ask me about the name 'platipuses' and it was my AOL name waaay back when I first got the internet in '98, I was about 11 and that's what I could think of... haha. Platypus' rule! But anyways! I started sewing really young, just sewing on buttons for my mom, and throughout the years I started making gothic dolls and then moved to leg warmers for myself during my weird goth/anime/cyber phase. After high school, I started getting into sewing again, and decided I could maybe make some money with the things I was making, I don't know why I thought that, the stuff I made when I was first starting were really terrible! I kept making things though and got better! I did start off making small sized items, but it kept getting harder and harder to get models over, and then realized "fat girls need amazing clothes too!" and here I am, making Nerdishly punk-rockabilly things for girls with curves. I also make some guy clothes and might start making KIDS clothes soon too!
Right now, I am trying to break away from Ebay because they change their policies way too much, so I am listing a lot on Etsy with the support of the greatest ETSY street team ever: DIYscene Street Team.
Etsy:
http://platipuses.etsy.com
Ebay:
http://search.ebay.com/_W0QQsassZplatipuses
MySpace:
http://www.myspace.com/platikiss
LiveJournal:
http://platipuses.livejournal.com


prom dress-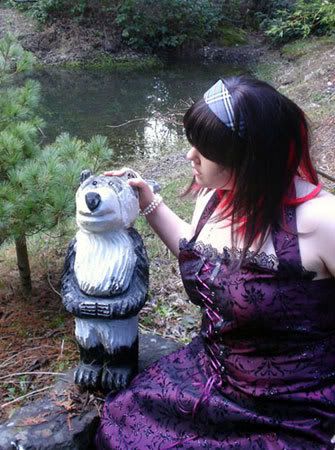 zombie hoodie-


he_man-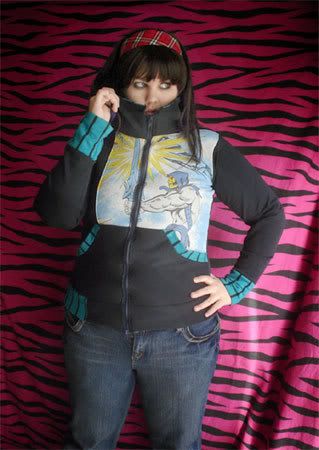 rob zombie-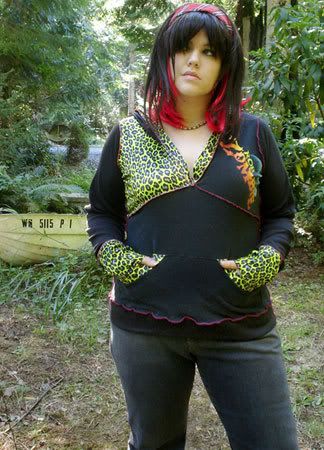 Other DiY Designers (and DiY Scene Street Team members!!) who make Plus Sizes:
http://jenellsrevenge.etsy.com
http://www.myspace.com/jen_ell
http://www.MTcoffinz.etsy.com
http://www.mtcoffinz.com
http://stores.ebay.com/MTCoffinz
http://myspace.com/mtcoffinz
www.angrygirlgear.com
www.angrygirlgear.etsy.com
www.myspace.com/angrylittledeadgirl
http://eburl.net/kutegurl-klothing
myspace.com/kutegurlklothing
KuteGurlKlothing.etsy.com
missalphabet.etsy.com
http://diysewrad.etsy.com
http://www.myspace.com/sewrad_diy
http://search.ebay.com/_W0QQsassZsew.rad
www.SmarmyClothes.com
- custom t-shirt reconstructions and handmade, one-of-a-kind clothing & accessories with a sprinklin' of subculture jawesomeness!
www.WhatTheCraft.com
- crafty tutorials, tips & techniques!
In addition - Check out on MySpace: The Official Plus Size DiY Directory -
http://www.myspace.com/psdiy
And of course, you can join Diy Scene to be part of the fun, just clickety click the banner: